About Sound Marine Repair
Sound Marine Repair has been providing the most reliable, high-quality boat repair services in the Olympia, WA since 1975. The current owner, Larry, learned the trade from his father, Charlie, while helping out around the shop from an early age. Eventually, Larry took the helm when his father retired. In 2001 the original location had to be moved due to the Nisqually earthquake. The current location is conveniently located on Old Highway 99 SE across from the Olympia Airport.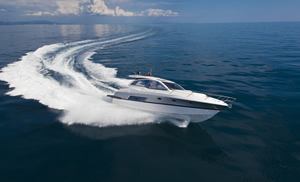 We are easily accessible and always available to answer any pressing questions you may have. We are locally owned, registered and bonded. Our extensive service area includes Thurston, Mason, Grays Harbor,Lewis, Cowlitz, Pacific, Jefferson, Pierce & King counties.
Does your boat need repair? Are you looking for specific boat or auto parts? Sound Marine Repair services all makes and models, as well as carries a large inventory of new, rebuilt and used parts. Are you in the market for a boat? Come and visit Sound Marine Repair and see for yourself.
Sound Marine Repair offers warranties and guarantees our work for your peace of mind. Our customers' satisfaction is our top priority on every project. You can trust us and have confidence in our service. Our certified mechanics have decades of experience.
Sound Marine Repair accepts a variety of payment options including VISA, MasterCard, and Discover to better serve our customers. Our regular hours are Monday through Friday from 9:00-5:30 p.m. and from 9:00 a.m.-2:00 p.m. on Saturdays. However, please note that our hours do change in the winter. We will close on Mondays and at 1:00 p.m. on Saturdays.
If you are interested in learning more about our marine repair and parts shop, please feel free to contact us directly.
Sound Marine Repair
7616 Old Hwy 99 SE
Tumwater WA 98501

M-F 9:00am - 5:30pm

,

Sat 9:00am - 1:00pm