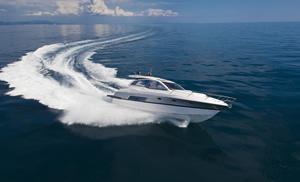 First Time Boat Ownership: The Ultimate Boat Buying Guide
The waves, the open water, the freedom.
At one point or another, nearly every American will imagine what it would be like to own a boat, even if for just a passing moment.
While most don't get past the daydreaming stage, many of those with water access will actually pull the trigger and buy. But what begins as a fortunate opportunity for many can quickly descend into an avoidable series of costly buying decisions and boat repairs that could have been prevented with a little research.
To make sure that you don't fall into the common traps of boat shopping, here are a few things to keep in mind.
---
How to Budget For a Boat
Here's a fairly normal scenario that plays out for many first-time boaters: A budget is set, the boat is chosen but there was no calculating the ancillary costs that are involved, or the continuous maintenance. If you've caught the boating bug, try to consider these things before making any decisions.
Know What You're Going To Use the Boat For
They say the best days of owning a boat are the day you buy it and the day you sell it. While the big day is undoubtedly exciting, we have to disagree. Every day of boat ownership is a good day when you've planned right.
Entertaining a few friends for an afternoon? Probably doable. Taking to the open ocean indefinitely? Still feasible, but plan carefully. Planning to host weekly cocktail parties on the open water for a few dozen people? Hope you've got deep pockets, because in the words of police chief Martin Brody you're "gonna need a bigger boat."
Decide exactly how you plan to use the boat, how often and for how many people, and that should provide a nice ballpark baseline of your starting costs (after you've determined how much you have to spend).
Moorage rates, slip rates, docking fees – What does it cost to dock a boat?
There are two main options for getting your boat to the water, haul it and drop it, or park it.
If you're planning on driving your boat, of course you'll need to think about getting the right boat trailer (a significant cost unto itself). If you're planning on keeping it docked and ready to go – or even living in it – you'll need to plan for a monthly fee.
Essentially, you're paying for a parking spot.
As you can probably imagine, space is limited which puts a premium on docking fees. In the Port of Seattle, the cost of keep your boat docked can range anywhere from $200.00 per month to $2500.00+ per month depending on the slip and the size.
If a boat is something you're having for the rest of your life, calculate in how much it costs to keep it docked, or plan on buying something that you can drive in.
The Cost of Boat Maintenance
After you've figured out your ballpark total, and where you'll be keeping your boat, you've got to think about keeping it sea-ready.
Like your home or your vehicle, your boat needs to be maintained regularly. But unlike your home or your vehicle, your boat is exposed to the harsh elements of the sea, which can do a number on your vessel. Winterization, engine maintenance, hull repairs are just some of the things you'll need to stay on top of if you want to keep your boat in safe condition.
Our advice? Find out the average cost of maintaining a certain-sized boat in your area and leave a little buffer just to be safe.
---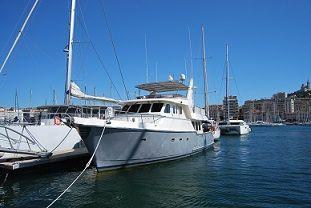 Don't Let Your Costs Capsize
With those numbers in mind, you should know how much the lifetime cost of owning a boat will be. In most cases, half of the total cost will be allocated simply to maintenance, docking, insurance and outfitting.
It's easy to get romantic about boat ownership, which also leads people to get excited about making it a reality once they get the idea in their head.
While we encourage boat ownership more than most would, we do want everybody out there to be safe. And the number one way to do that is by preparing for not only boating, but everyday safety and knowing how to handle the unexpected.
As with most things, a high level of experience is paramount in safe, long-term boating.