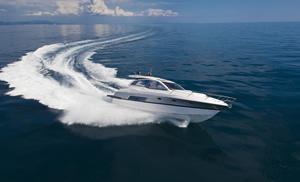 DIY Ding Fixes for your Fiberglass Boat
Do you own a fiberglass boat? If you do, it may be certain that it will receive some scuffs, scratches, deep cracks, and gouges as you navigate oceans or lakes. And while taking your boat to a repair shop for large mechanical and cosmetic repairs, fixing small dings and scratches can easily be done by yourself.
Why fiberglass boats are a great choice for Shelton, Washington
Fiberglass boats are often chosen by the boaters in Shelton, Washington, over other material boats because of its durability and it is easy to repair on your own. You can repair a crack in the boat in a few minutes and fiberglass a boat in just a few days.
With the help of some right tools and materials and a lot of patience, you can save a lot of money on repairing a few gouges here and there on the boat. Just a little shopping of tools and material required for boat repair needs to be done and you are sorted for next damages as well. You will see how you can change your boat entirely and make it look totally new giving it a rebirth with your skills and drills.
Why do it yourself? If you hire help for repairing, the person will stick a long bill on your boat while fixing the breakage. If you choose to do it yourself, some material would only cost $250.
Here's a list of material you need to fix your fiberglass boat:
Fiberglass Cloth
Protective Gloves
105 Resins
205 Hardener
Brushes
Mixing Sticks
Syringes
Mixing Cups
410 Fairing Filler
406 Adhesive Fillers
Some additional tools required for boat repair includes
Orbital Sander
80 Grit Disc/Sand Paper
Disposable Spray gun for paint
Scissors
Marker
A manual for detailed instruction
---
Note: Whenever sanding fiberglass, it is a good idea to wear dust mask.
---
Before you start working on your fiberglass boat, wash and rinse the boat. That will show you all the dings that need fixing. Mark them with masking tape so you won't forget any.
Now, finally to start repairing the impact damage on fiberglass laminate, follow these steps:
Step 1:
Grind out the scratch to reach solid laminate and taper the sides to a shallow slope to about 12 to 1.
Now, before you move to next step, you will have to draw a pattern to cut the fiberglass in the exact shape to match the gouge. For this, you can use a plastic bag, place it on the scratch that you ground before and draw a pattern with the help of marker.
Step II:
Cut pieces of fiberglass to fit with the unit to fill the void. The largest layer should be at the bottom, each successive layer should be smaller than the layer below it.
Step III:
Squeeze the resin and hardener into the mixing cup and stir for at least one minute. Always wear the protective gloves when mixing the two. Each packet of resin and hardener will saturate about 48 square inches of fiberglass.
Step IV:
Apply the largest piece of fiberglass in the center of the void of the damaged fiberglass gouge using disposable applying brush. Saturate it with epoxy made with mixing resin and hardener one at a time. Apply and saturate to progressively smaller pieces of fiberglass centering each one over the larger piece. Mix more epoxy if needed to saturate all layers of the fiberglass. Allow the epoxy to cure until it begins to gel.
Step V:
When epoxy begins to gel and becomes tacky it's time to fear the surface to create a faring compound. Mix the resin and hardener packet and blend in for 10 fearing filler to make a thick non sagging mixture. Try this mixture onto the fiberglass cloth. With a mixing stick, smooth the mixture slightly higher than the surrounding surface area. Allow the faring compound to cure.
Step VI:
Sand the surface to shape. Refill any voids as necessary. Grind out gouged areas with a V-shaped grinder bit and sand out the light scratches, starting with 80-grit and ending with 240-grit disc/sandpaper.
Step VII:
Coat the repair with thickened epoxy to ensure an excellent surface for the final finish. Allow the coating to cure.
Note: Kindly note down your boat's model and serial numbers to contact the manufacturer and order the gel coat that matches the color of your boat's color. It may not be an exact match, but it'll be a lot closer than mixing colors from scratch. Then order some gel coat reducer to thin the mixture enough to go through the spray gun for final painting.
Step VIII:
To prepare for paint and gel coat, wet sand with 180 grit sandpaper. Follow the paint manufacturer's recommendations for final preparation and application.
All fiberglass boats have a thick structural core of fiberglass strands impregnated with polyester resin. But the part you actually see is the gel coat. That's the thin layer of pigmented resin that gives the boat its sheen and color. Most light scratches are in the gel coat layer.
They can be sanded out and the area built back up with new gel coat. But if they penetrate the core, they need to be filled. You can tell that the scratch is into the core if you see fiberglass fibers.
Gel coat or 'Gel Coat' is a material used to provide a high-quality finish on the visible surface of a fiber-reinforced composite. The most common gel coats are thermosetting polymers based on epoxy or unsaturated polyester resin chemistry. Gel coats are modified resins which are applied to molds in the liquid state.
Hope these steps and material list will help you fix your boat easily at your garage saving you a lot of money.