Want affordable, high-quality marine repair?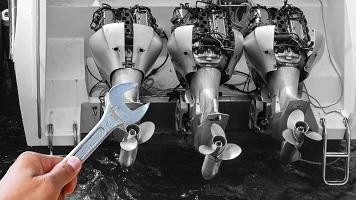 If your boat engine stops working, the last thing you want is to take it to someone for repair who is going to charge you as much as the vessel itself. But you also don't want to skimp on repairs and have a questionable technician do a shoddy repair job that won't last more than five minutes out on the water.
So what do you do? Where can you find quality repairs for your boat at an affordable price? Give Sound Marine Repair a try. Our boat engine repair cost in Chehalis is reasonable and fair, especially when you consider all of the perks we add on to make sure the job is done right.
What kind of repairs do you do?
Our experienced technicians have worked in the industry for over 40 years, and are prepared for any engine problem you might have. Some of the common issues we can fix include:
Motor prop repair
Winterization
De-winterization
Loose propellers
Improper fuel delivery
Engine rebuilds
Overheating
Engine cuts off
Tune-ups
And more!
We make sure your boat engine is repaired correctly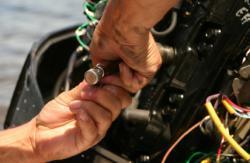 When it comes to marine engine repair, we don't mess around, and we don't take any chances. We have a modern facility complete with the best repair and diagnostic tools available so that your repair will not only be done right, but it won't take any longer than it needs to.
It's important to find the source of the problem instead of a temporary workaround. And sometimes, the problem isn't as obvious as it seems. That's why we offer a 90-day warranty on both parts and labor, to be sure that we repair the issue.
We're local and reasonably-priced
Because we're a local, family-owned company, we strive to have the best service in the area. This includes offering a large inventory of quality new, used, and rebuilt parts, to keep the costs low to you. Serving the entire Chehalis region, you won't find a better combination of fast and friendly service, affordable parts and repair, or speedy and effective work anywhere around! So give us a call or contact us today to get your boat repaired and back on the water!