Boat Motor Repair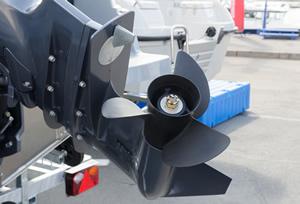 Sound Marine Repair offers more than 40 years of expertise in boat motor repair for Westport residents. Our hand-picked, technicians each have years of experience specifically working on boat motors. We are able to work on any make or model motor and provide quick, accurate diagnostics and lasting, quality repairs. For people who enjoy working on boats themselves, we have a large inventory of boat engine parts and are happy to answer your questions and offer advice.
Call today and let us know how we can help with your marine repair needs!
Just some of the boat motor repair services we offer include
Pre-purchase Inspections
Diagnostics
Motor Prop Repair
Maintenance and Tune Ups
Oil Changes
Full-Service Repair
Boat Engine Rebuilds
Winterization
De-winterization
Parts Sales
And More
Trusted Boat Motor Repair for Westport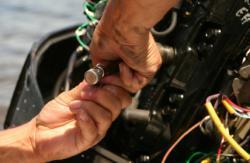 As a family-owned business that has been around for two generations, we have handled every type of boat motor repair under the sun. Our experience extends all the way back to 1975, and has been a big part of why we have developed such a trusted reputation in Westport and the surrounding areas. We pride ourselves on delivering quality customer service as well as excellent boat repair. We guarantee parts and labor for 90 days, so you can feel confident you are getting reliable service. We are also licensed, bonded, and insured for your protection. We provide assurances to our customers any way we can!
Talk to us about your specific needs. We offer every type of repair and maintenance, from regular oil changes and upkeep, to winterization and selling parts. We are proud to be a local resource for boat motor repair in Westport and the surrounding communities.
Stop by or call to talk about keeping your boat motor in its best condition. We can help!