Boat Repair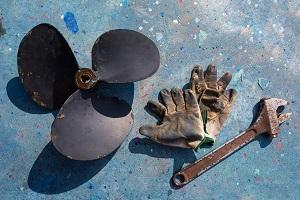 With over 40 years of experience, look no further than Sound Marine Repair for boat repairs in Chehalis. Our full-service boat maintenance team can handle oil changes, hull repairs, and everything in between.  Our versatile marine repair work can get you up and afloat in no time.
We can repair any fixable problem on your boat
Whether you need a patch job or blown motor replacement, we can help. As the premier boat repair shop in the South Sound area, we can perform a number of services for your boat, including:
Fiberglass repair and restoration
Winterization
Flooring and stinger renovations
Engine and motor rebuilds
Diagnostics and inspections
Trailer repair
Full-service maintenance and tune-ups
Our personal inventory of marine parts means your repair is quick and affordable
Some boat repair shops order in new parts and upsell them to every customer. Our large inventory of new, used, and rebuilt parts can save you time and money so you can get back out on the water as soon as possible.
Honesty and integrity are our core values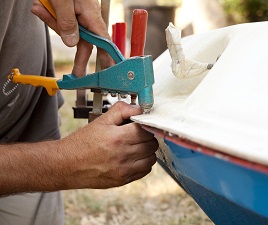 Integrity is what's kept us in business since 1975, and keeps our customers returning again and again. We always give an honest estimate and do whatever we can to stay within your budget. We believe bait and switches should be kept to fishing, and won't try to trick you into hefty repairs or do work without your permission. And we stand by our parts. If any of our parts, new or used, fail within the first 90 days, we'll replace it for you free of charge, including labor.
We're locally-owned and a part of the community
As a family-owned business, we're active in the community and built a name you can trust. With a perfect 5-star rating on Facebook and the Yellow Pages, we're your go-to marine service shop for all of your boating needs in Chehalis. Feel free to stop by and we'll be happy to answer any questions you have about maintenance, performance issues, or repairs. You can also fill out our contact form or give us a call to schedule a diagnosis and if needed, a quote on a repair job with our signature 90-day guarantee.